Development Assistance and Root Causes of Migration: A Risky Road to Unsustainable Solutions
31.12.2021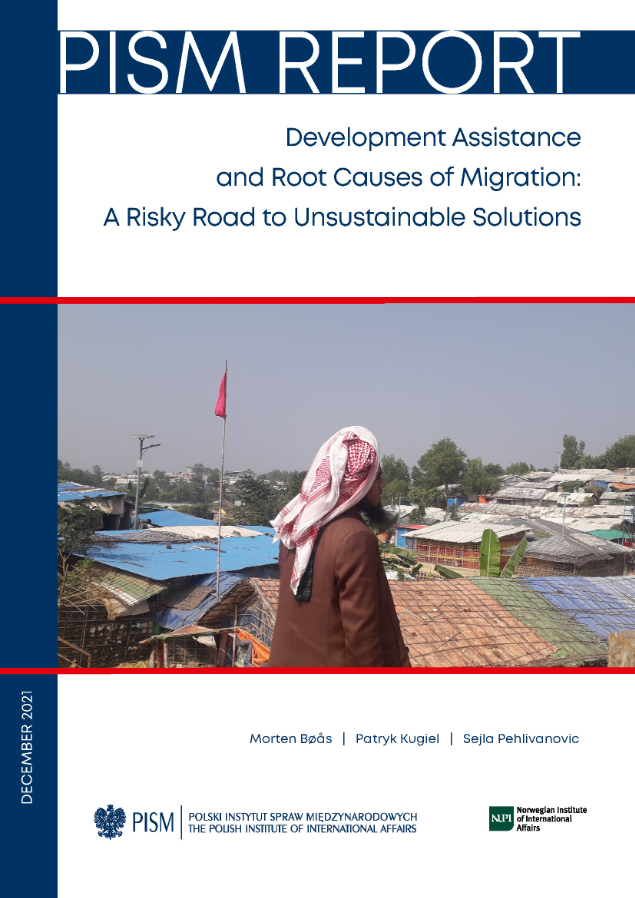 In the aftermath of the 2015 migration-management crisis, both the European Union and several European states declared that they would be using development aid more strategically to address root causes of migration. The final report from the MiDeShare project, a joint two-year research project managed and implemented by the Polish Institute of International Affairs (PISM) and the Norwegian Institute of International Affairs (NUPI), addresses two key issues that such a declaration brings to the fore: First, can development assistance really tackle root causes of migration, and second, have the EU and European countries such as Norway and Poland changed the direction of their aid since 2015? By reviewing the research already published by our joint project, we will sum up both what we know and in what areas new research-based knowledge is needed.
After several years of European attempts at solving the push factors of irregular migration, the records of such policies are mixed. Yet, as the new U.S. strategy to "address root causes of migration" adopted in July 2021 shows, this approach is still popular among donor countries. Policymakers find it intuitive that more and better development assistance will create economic growth and social development that will inevitably lead to less migration. The logic is that donor assistance, if given correctly, will help eradicate poverty, create jobs, and lead to peaceful societies. Thus, as countries become more prosperous, many fewer people will decide to leave on an uncertain and dangerous journey to possible greener pastures elsewhere. According to the same logic, if refugees are given more humanitarian assistance in their countries of origin or in neighbouring third countries, they will remain closer to their home of origin and will not embark on dangerous "secondary movements" towards, for example, Europe. While we understand that this may seem intuitive, almost all available research shows that this is not the case. The relationship between development and migration is far more complex and context-dependent.
Thus, not only will we show that it is highly uncertain that development assistance, at least in the short term, will have much effect on popular migration aspirations, but also that in the cases of Norway and Poland, a strategic redirection of these two countries' development assistance has not taken place.
The EU has flexed its economic muscles to reduce flows of refugees and migrants to European shores, but to the extent this has happened, it is not through aid to address "root causes", but rather through an externalisation of European border management, such as the deal with Turkey that is paid for by European taxpayers. Several questions can be raised about the sustainability of these arrangements, and recent events on the BelarusianPolish border not only show that while some routes to Europe can be closed down other alternatives will materialise, as well as how politicised and securitised this field has become.
The MiDeShare project—Migration and Development: Sharing Knowledge between Poland and Norway—is aimed at analysing the relationship between the development and migration and especially the role of development cooperation in addressing root causes of migration. By focusing on selected case studies, our project wanted to understand how this approach has been implemented and functioned in the foreign policy of European donors when aid proved to be an effective tool of European migration policy, where it was less successful, and what the long-term consequences are.
While the COVID-19 pandemic has highly restricted field research, the project managed to prepare nine research papers and hold nine international seminars to discuss important aspects of the migration-development nexus. Special attention has been paid to the EU response to irregular migration since 2015 and the development and migration policies of Poland and Norway. The effectiveness of the "root causes of migration approach" was tested against several examples—Rohingya refugees in Bangladesh, Afghan migrants fleeing their war-torn country, the forgotten crises in the Lake Chad Basin and the Sahel, Egyptian migration policy, and intra-Africa migration. This final report brings together the major observations and shares recommendations for the future.
The report is available in the attachment.
By Morten Boas, Patryk Kugiel, Sejla Pehlivanovic