Online Seminar: Turkey's S-400 Saga: Will it Activate the System?
02.07.2020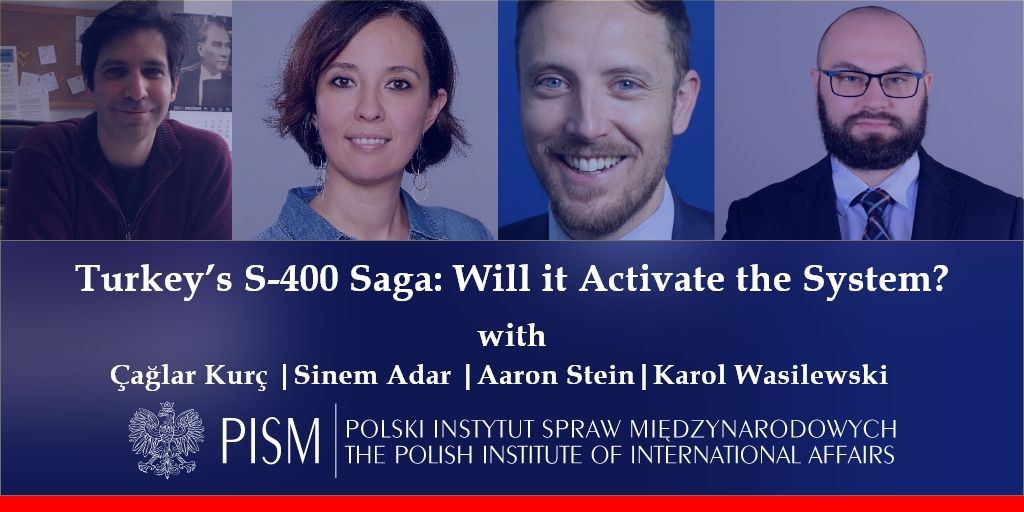 invites you to the online debate
Turkey's S-400 Saga: Will it Activate the System?
It's been a year since the first parts of the Russian-made S-400 air defence system arrived in Turkey. In the last 12 months, Turkish decision-makers have repeatedly told their international partners that the system would be fully operational no later than April 2020, yet it remains inactive. Many experts doubt the official reasons for the delay—Turkish politicians say it was caused by the pandemic—pointing to Turkey's many problems in foreign policy and the condition of the country's economy.
Main points of the discussion:
Why did Turkey decide to buy the S-400? Is it really willing to make it fully operational?
What does it mean technically that the S-400 remains "inactive"? Will "activation" trigger U.S. sanctions?
How did the S-400 become a tool of Turkish foreign policy? How is the system used in domestic politics?
Could the S-400's "activation" be a sign that Turkey is distancing itself from NATO?
13 July (Monday) 2020
17:00-18:30 CET (Poland)
11:00–12:30 EST (United States)
A conversation between:
Aaron Stein, Director of Research, Foreign Policy Research Institute
Çağlar Kurç, Department of International Relations, Bilkent University
Sinem Adar, Stiftung Wissenschaft und Politik, Center for Applied Turkey Studies

Chair: Karol Wasilewski, Head of Middle East and Africa Programme, the Polish Institute of International Affairs
The debate will be livestreamed on our YouTube channel: https://www.youtube.com/user/PolandPISM
The debate will be held in English.
Follow us on:
@PISM_Poland