The Armenian Revolution: An Unfinished Cable
The Armenian Revolution: An Unfinished Cable provides an analysis of the political situation and the causes of mass protests in Armenia in the spring of 2018, which led to the change of political power in that country.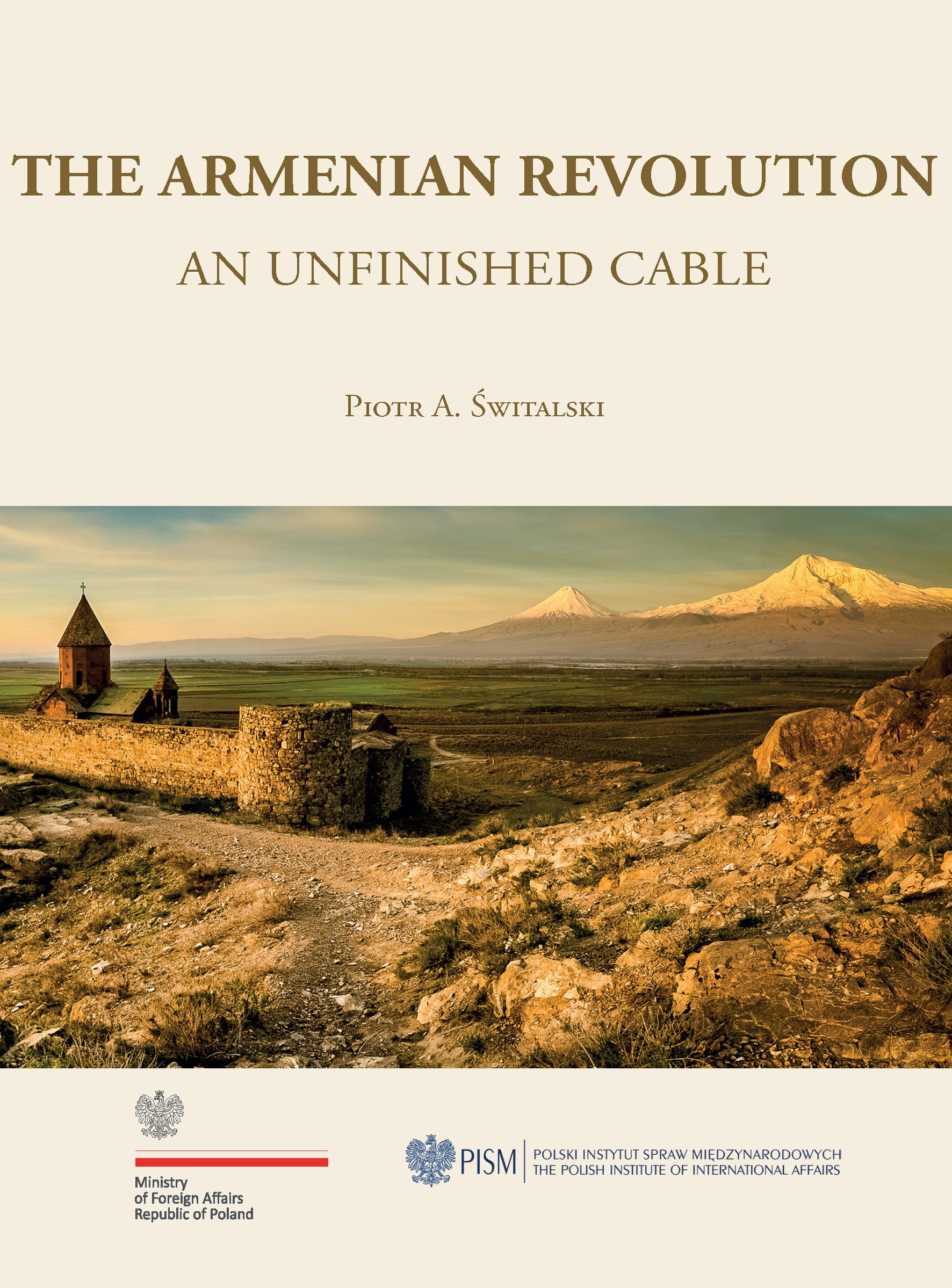 Warsaw 2020
ISBN 978-83-66091-58-0 (pb)
ISBN 978-83-66901-59-7 (e-book)
The author describes the mechanisms of the formation of the post-Soviet model of the state in Armenia and the process of growing social discontent. He reports in detail the course of revolutionary events as seen through the eyes of Western diplomats stationed in Yerevan. The study notes the successes of the new political team in reforming the country, as well as the difficulties it has experienced due, among others, to the resistance of the old economic and political structures.
The author analyzes the geopolitical context of the reform process in Armenia. He takes into account the factor of the conflict in Nagorno-Karabakh and its possible settlement. The essay deals with the possible impact of the events in Armenia on the development of the situation in other post-Soviet countries.
The final part contains suggestions and recommendations regarding the European Union's policy and Poland's activities in the region, and towards Armenia in particular.
Piotr Antoni Świtalski (born 1957) is a career Polish diplomat holding the rank of titular ambassador. He was Head of the Delegation of the European Union to Armenia with the rank and title of ambassador extraordinary and plenipotentiary (2015–2019), Undersecretary of state (deputy foreign minister) at the Ministry of Foreign Affairs (2005), Permanent Representative of Poland to the Council of Europe (2005–2010), director for policy planning at the Council of Europe (2010–2014), director of the Department of Foreign Policy Planning at MFA (2002–2005), director of the Asia and Pacific Department at MFA (2015), Senior Diplomatic Advisor and head of department at the OSCE Secretariat (1993–1996). He studied at the Faculty of Journalism and Political Science at the University of Warsaw and at the Moscow State Institute of International Relations. He holds a PhD in humanities and is the author of multiple articles and five books in the field of international politics.